Contact Shenzhen Creworld Technology Co.,Ltd.
Hotline:
+86-138 2332 3278
Tel:+86-755-2321 6703
Fax:+86-755- 2321 6703
E-mail:info@creworld.cn
Add:6/7th floor, Area B,Block 1st,Hanhaida technology innovation park, the 7th Indus
Shenzhen CREWORLD Technology Co.,Ltd adheres to the core concept of "People-oriented,Focus on Win-Win",we truly believe everybody has his own world which is waiting for a chance to be displayed to the world. And now CREWORLD committed in the commercial display industry to assist Those people who are interested in this market.
"Tao Te Ching" goes: "Nature is complete because it does not serve itself. The sage places himself after and find himself before, Ignores his desire and finds himself content. He is complete because he does not serve himself.
"The company can't survive without profit, we are no exception, our belief is to help you open up the market, actually your success is the source of our pursuit for profits.
"Your world, you display," Our main products are LCD monitor, LCD advertising player, outdoor LCD advertising player, LCD splicing video wall, interactive all-in-one PC,high brightness LCD screen which covers the wide range of product in the commercial display industry. we offer you a customized and full range of service as follow: pre-sales consultancy, product confirmation, production, logistics arrangements, and after-service maintenance, We can't wait to be your facilitator.and sincerely welcome you to visit our company and look forward to cooperating with you.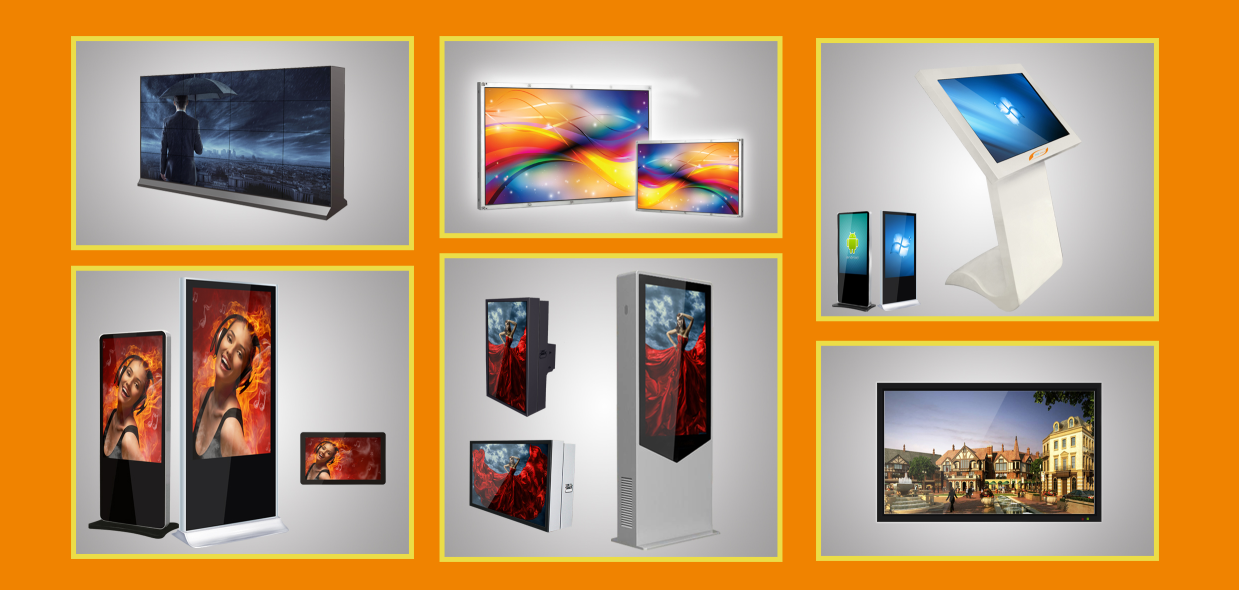 Our Company Building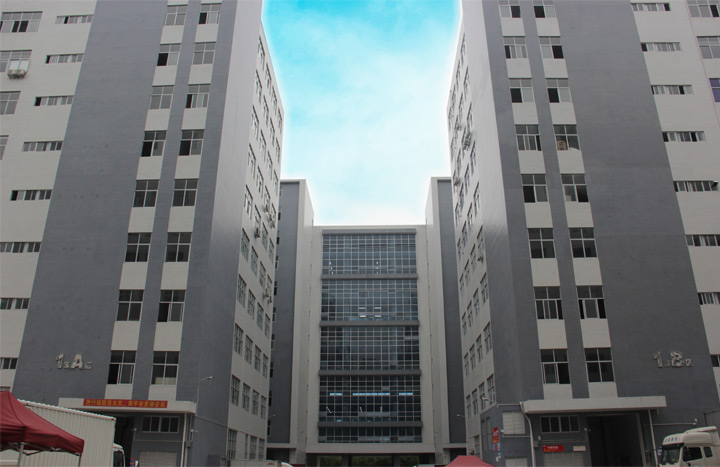 Our Assembly line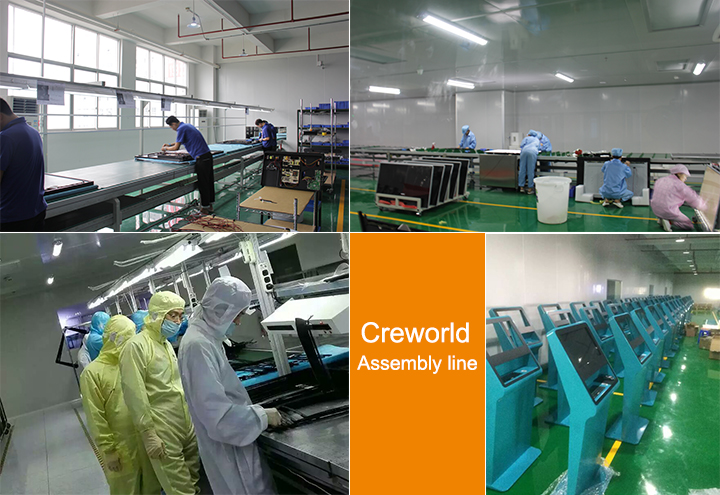 Our Showroom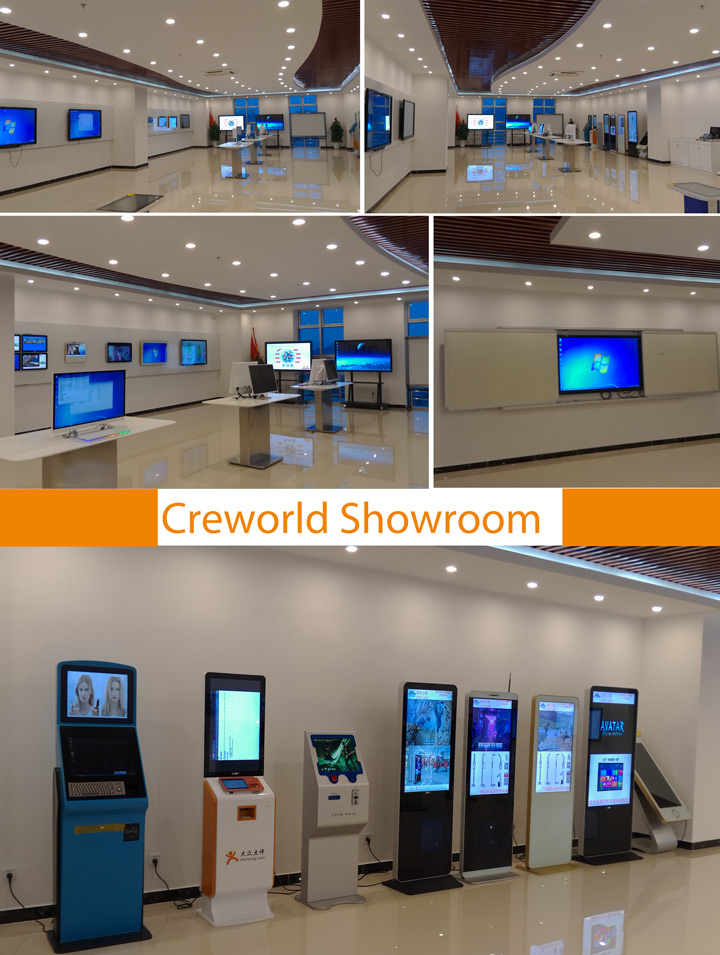 Our working environment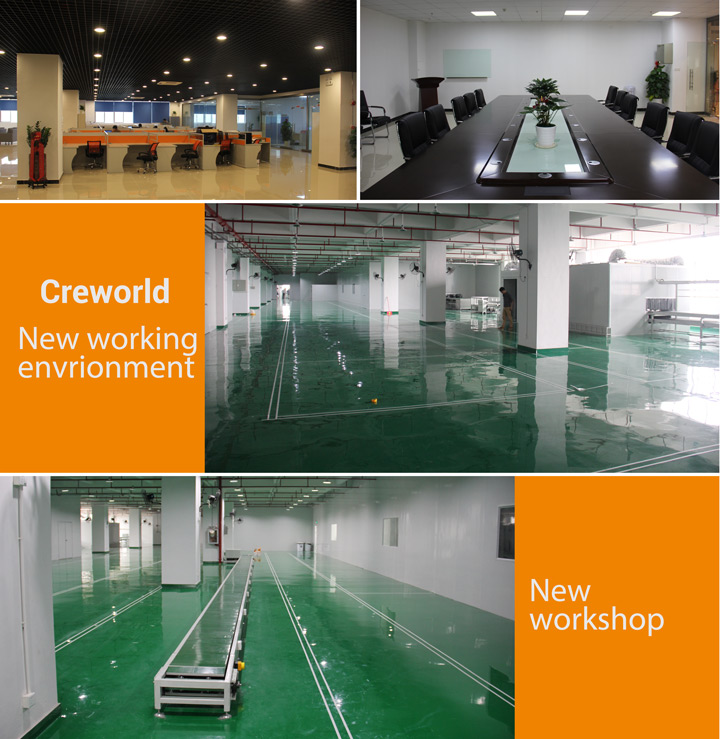 Our Warehouse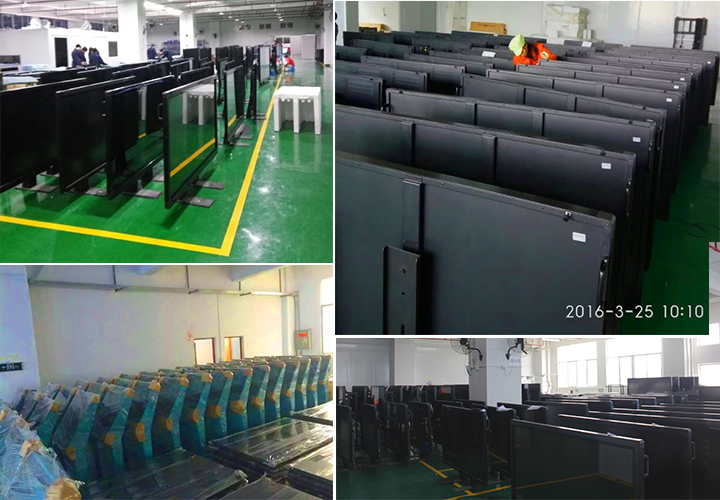 Our Shows