4 challenges for retail digital signage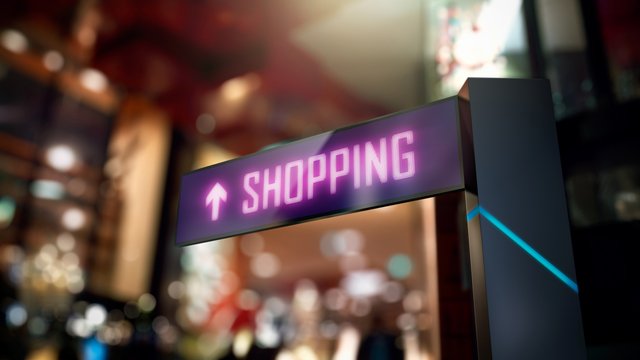 Digital signage has the potential to produce some undeniably cool retail experiences. Using digital signage in retail isn't something you should rush into, especially if your budget isn't limitless. Mistakes make for higher costs and poor results.
Here are four common problems for you to identify and avoid.
1. Planning
Many of the biggest problems retailers run into have the same issue at their root: Incomplete or rushed planning.
Digital signage is already huge in retail and is projected to continue growing. The market sat at $6 billion in 2013, and is projected to reach a whopping $23 billion in 2018.
Perhaps numbers can be ignored, but when your competitor right down the street installs a digital signage system, you might get scared she now has a competitive advantage over you. Maybe you've seen a statistic like 42 percent of shoppers would prefer to shop at a store with video displays.
The temptation then is to rush and get a digital signage system installed as quickly as possible. Much like any business strategy, though, it's best to take the time and plan. Otherwise you'll run into problems like an unclear vision, and that is a direct result of incomplete planning.
One of the first things you should ask yourself when considering a digital signage network is: Why do we need one?
"To make money" is a decent start, but it's not enough. If one project leader is focusing on enhancing your brand identity and is pushing for content that is more thematic (i.e., a running equipment shop showing footage of local track meets), while another is focused solely on pushing product (all ads, all the time), you'll have conflict.
First clarify your vision for the project. This will also help you determine how to measure ROI for your digital signage.
2. Poor integration
Retailers expect their digital signage to be more than just a glorified PowerPoint presentation. They want integration with multiple systems present in the retail setting. They want to be able to use the screens for training after hours. And for digital signage to be connected with the inventory system so that specials can be offered based on what's selling and what isn't.
They also want the content to be coordinated with other marketing efforts online and on mobile devices. Creating an omnichannel experience requires a lot of forethought and planning.
3. Producing enough content
One of digital signage's greatest advantages over traditional signage is that it isn't static. Even with the content playing on a loop, the image on the screen changes frequently. This means that even if a customer has seen a particular piece of content before, they're likely to give it a second glance. Paper signage might as well be wallpaper.
However, to maintain effectiveness, it's important to add new content frequently. Many users of digital signage networks report only updating their content every other month, or even less frequently. In most cases, that's not often enough.
If content is always the same, eventually people will stop looking at it. And never changing it up means you're missing out on chances to promote products and move inventory. How often you update content may depend on how large your company is, how frequently you offer sales and other promotable deals, and other factors. But you need to have a plan in place for producing content when you need it.
Also worth mentioning is budgeting for content production. How much are you willing to spend? Make sure to plan this out in advance and decide who is responsible for producing content. This is especially important for smaller companies that might not have graphic designers on staff. The amount you spend on content varies depending on your business and your goals.
4. Localizing messaging
While the ability to make your content local is one of the top reasons to adopt digital signage, retailers often have trouble doing so. Like most of these issues, this one is most easily avoided by doing some planning in advance. Often, there's a lack of clarity as to what localization means, which content is to be made local and at what level localization should occur.
If you're still in the planning stage, start considering solutions for making your content locally applicable. One popular option is making each location responsible for some of its own content.
Depending on budget and availability of skilled personnel, that could backfire. You could do the same thing on the regional level, which might allow for more oversight.
It's also important to have guidelines in place for style and voice to help maintain brand. If you have the resources, you could use today's data analyzing capabilities and produce highly targeted messaging.
Data analysis is a very powerful tool that is often overlooked in favor of simpler solutions, probably because it's not well understood. However, if you have data on your customer base and the surrounding area's demographics, you can use it to broaden or narrow your focus in your advertisement to get your desired results.
Even if your system is already in place, there are some small measures you can take. For example, you can set up your digital signs to display the local branch's social media feeds or the local weather.
Conclusion
If there's one takeaway here, it's that in retail, planning is everything when it comes to implementing digital signage. You need to consider everything from who to put in charge, to what hardware to use, to how you plan on making your signage work with other systems you already have in place.
The key is that careful planning is what allows you to make bold, risky moves. In fact, it enhances your chances for success.
What challenges have you run into? How did you overcome them?
By Benjamin Schmitt, Marketing Manager, Agosto Inc